Thank you for reading this post, don't forget to subscribe!
the world of Marketing campaign Digital has seen tremendous growth in its demand over the past few years. The fact that companies have to invest in mechanisms that offer the possibility of reaching a new audience, as well as tools that allow them to measure these results, made specialists seek to develop platforms to facilitate the interpretation of results.
After all, it's no use for a marketing specialist to use the available resources, but not knowing how to interpret the data, not even how to apply the results in improving campaigns in search of a greater number of clicks, or greater impressions of the served ads.
Regardless of the purpose of the campaign, the artificial intelligence has been gaining ground in interpreting data and providing guidance to ensure marketing experts can improve their internet campaigns.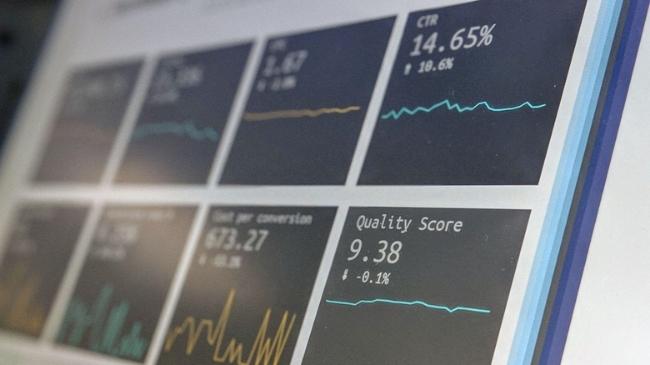 Unified information facilitates data analysis
Marketing campaigns sometimes explore different channels. Whether via paid advertising, or even using different tools, it is important to keep in mind that the unification of data can greatly facilitate the analysis of information by experts in digital marketing.
With all the data in one place, it's easier to understand how campaigns are doing. And it's also easier to analyze what improvements can be implemented to ensure that all results are in line with what professionals expect.
In the case of video statistics, for example, it is necessary to have a broad knowledge of the level of engagement, number of views, rate of views, among other information. This ensures you have all the data you need to know what needs to be improved in your digital campaign.
Using various online tools, it is possible to track the data and compare this information with other campaigns. This also makes it easier for those on a tight budget and need to allocate resources optimally. After all, what works for one brand doesn't necessarily work for other companies.
Demand for specialists tends to grow
Companies that need to invest in new channels to acquire customers are taking a very close look at the world of digital marketing. Therefore, specialists who can offer guidance based on what their customers expect are in great demand by companies that want to expand their share of the digital market.
The internet serves as a source of information for those who are just starting out, and also for those who want to improve their skills in the world of digital marketing. The expectation is that even more professionals will graduate over the next few years to be able to offer what the market is looking for.
Digital marketing and the ability to analyze data as well as implement change based on the information is estimated to be something that computers have generated over the years. Automatic optimization is already being explored. However, humans are still critical in defining campaign objectives.
Campaign optimization relies on automatic artificial intelligence suggestions, which serve as a basis for decision making. But the final act of deciding whether or not the budget should be allocated to a particular campaign is always on the part of one or more humans.
Despite the involvement of humans in the process, artificial intelligence was decisive in ensuring innovation to the digital marketing market. And she will certainly play an even more prominent role over the next few years. Therefore, starting to get used to the use of tools that facilitate decision-making and serve as guides for improving results is something that will certainly be present in the future.
The post Artificial intelligence gains ground in marketing campaign data analysis appeared first on ADNEWS.