Thank you for reading this post, don't forget to subscribe!
The famous rapper Eminem kneeled during the halftime show of Super Bowl. Initially, the gesture would have raised guesses as an act of gratitude for being there with other big names in rap.
However, Eminem reportedly took a knee as a form of anti-racist protest. The act was performed by quarterback Colin Kaepernick during the United States anthem, who had become a symbol of racial activism, refusing to stand up and sing like the others. At the time, the move was criticized by former President Donald Trump and had a major negative impact on his NFL career. Trump reportedly asked the NFL to ban the act during the national anthem.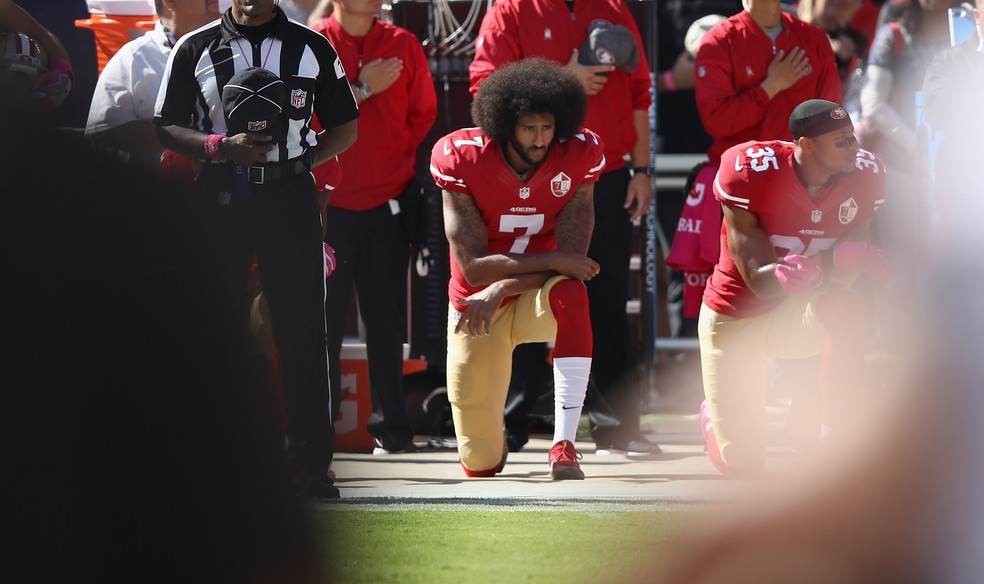 "I'm not going to stand up and show pride in the flag of a country that oppresses black people and people of color," Colin said after his 2016 match.
Eminem was banned from making the gesture during rehearsals, which were also repeated by other athletes after the George Floyd tragedy. Other music greats like Dr. Dre, Snoop Dog and 50 Cent also performed during the show.
The post Eminem kneels at the Super Bowl and generates controversy; understand appeared first on DNAMEWS.