Thank you for reading this post, don't forget to subscribe!
I don't usually talk much about fashion here at ADNEWS, but I thought it was a special occasion that it deserved. Based on his partnership with Patricia Field, the person responsible for the costumes for Sex anda the City, Carrie Bradshaw has become a fashion icon. And, of course, your interpreter, Sarah Jessica Parker. Carrie made Manolo Blahnik a name known to all mortals, daring with transparencies, sparkles and improbable combinations that most of the time worked. Now Carrie will come back more mature in And Just Like That, which debuts on the 9th on HBO Max. How did Carrie's style evolve?
One thing is for sure, I loved a dress that she appears in a promotional photo for the series. It's a beautiful blue by Norma Kamali, which shows that Sarah still has the perfect body.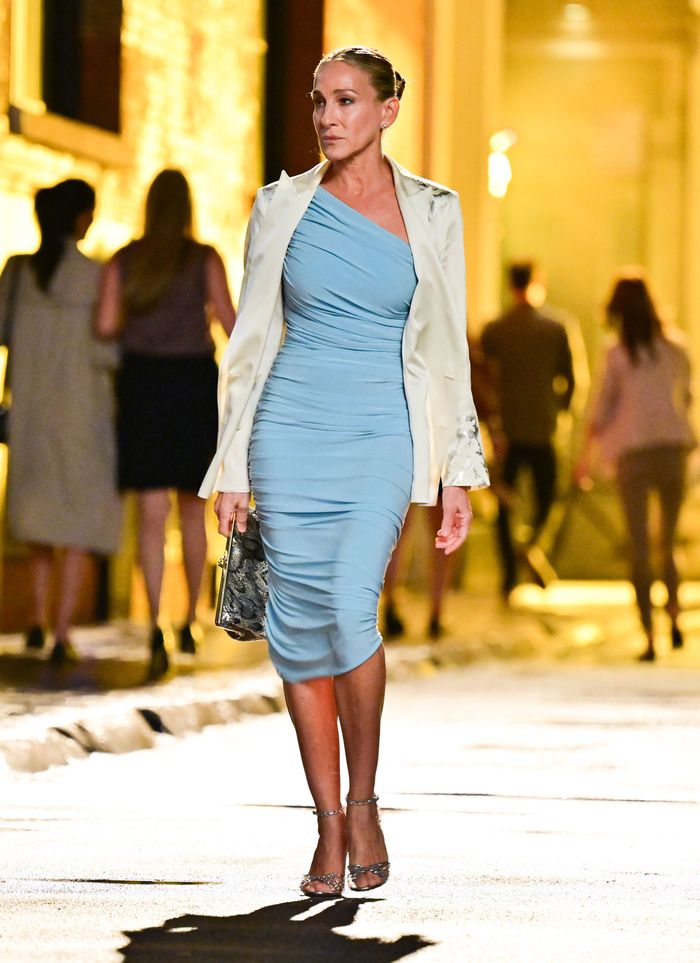 Carrie's unforgettable dresses in Sex and the City
At the beginning of the series, I remember this beautiful and striking Dolce & Gabbana dress in full bloom. She was beautiful!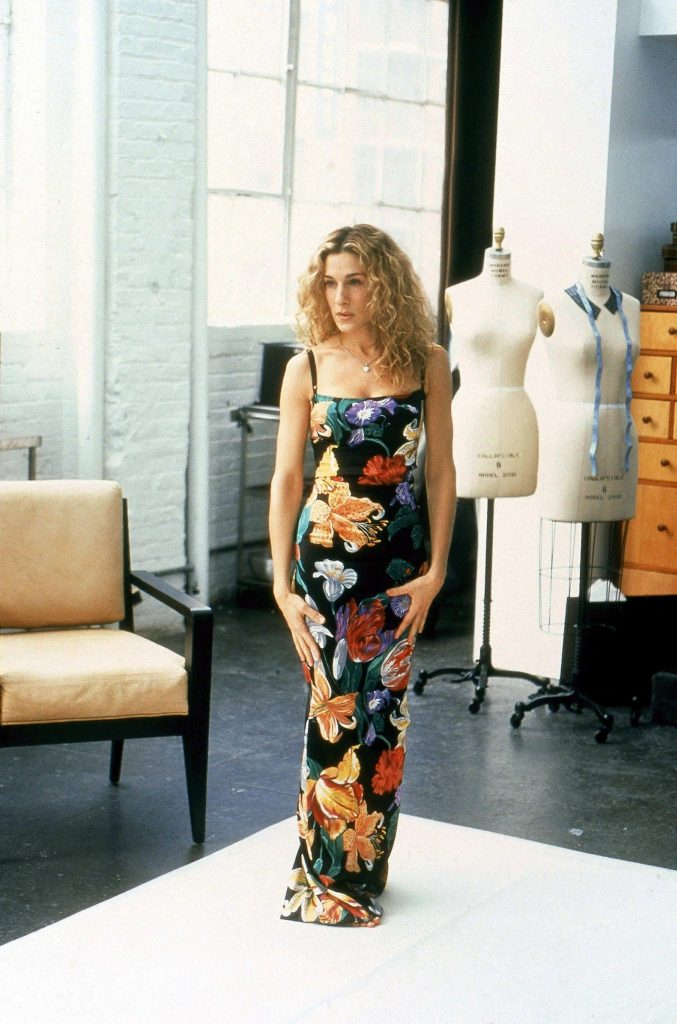 In season four, Carrie and Aidan went to a black and white ball and she was wearing a wonderful white Badgley Mischka dress. He wanted to get married, she didn't. Aidan was a cutie, but it would never have worked.
But he couldn't have asked her to throw away that interesting Roberto Cavalli dress. Remember that scene? There I could see that things would not work out. And the dress went back to Carrie's wardrobe…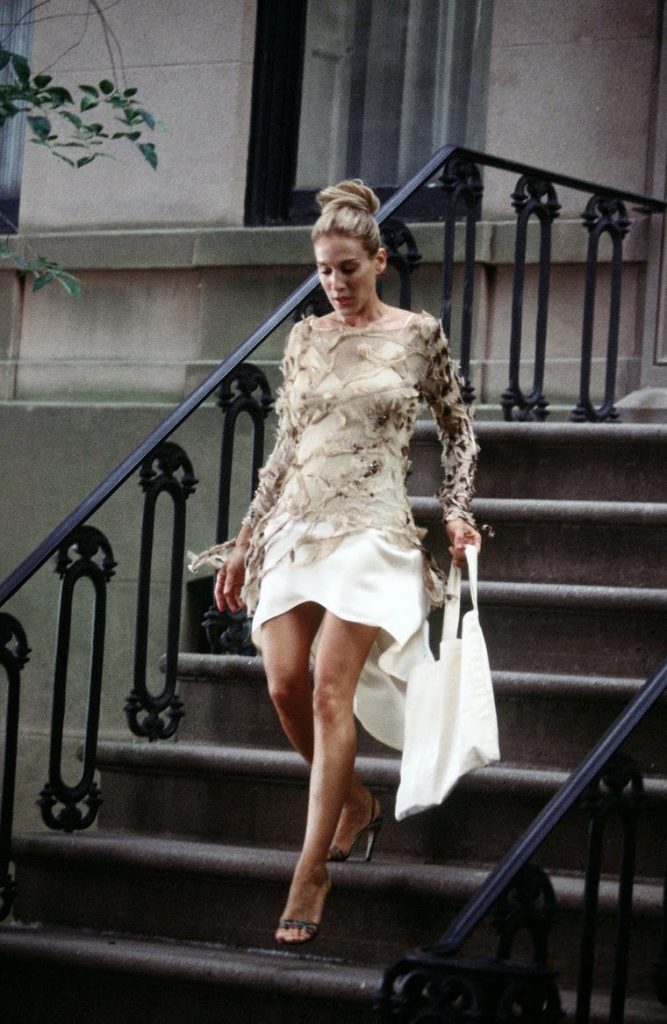 Another who could not have worked was Berger. She puts on a beautiful Prada for the premiere of his play, but he shows up on his bicycle and offers her a helmet. With this look? Just freaking out, lol.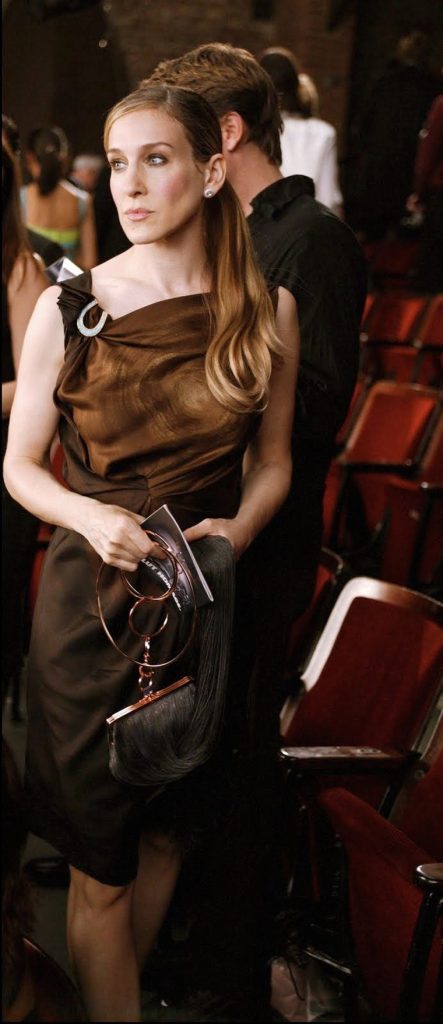 The dress with a newspaper image is by John Galliano for Christian Dior. Carrie wore it in season three and then in Sex and the City 2.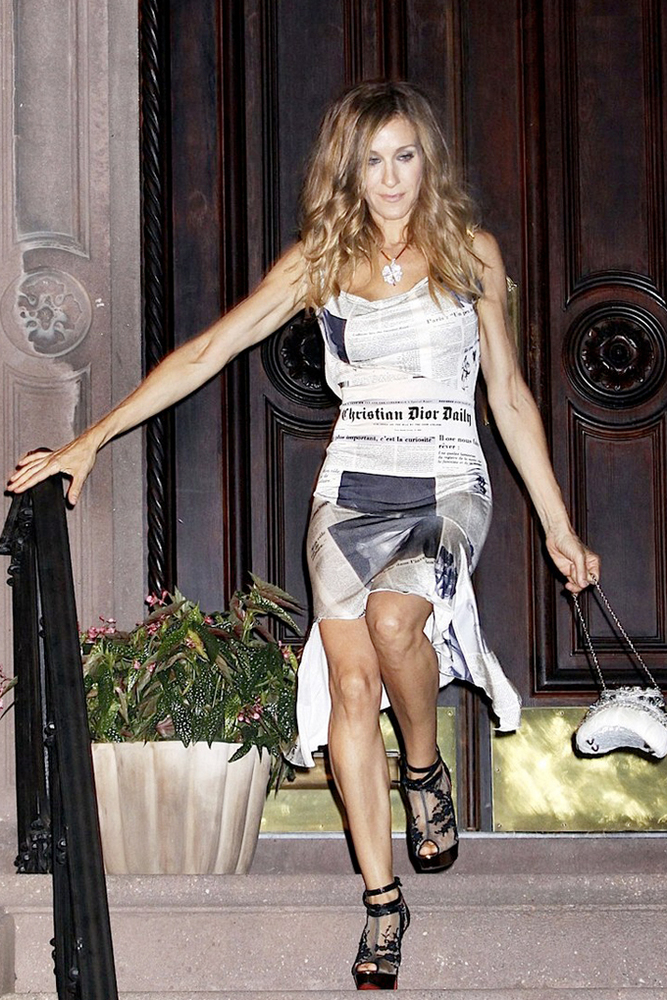 The watermelon dress was worn when Carrie was alone walking the streets of Paris. It was from Balenciaga. Very chic!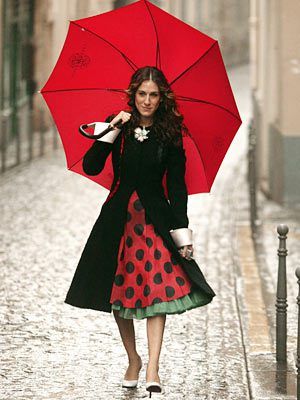 In Paris, Carrie wore several unforgettable outfits. This pale green she wore for her happy ending with Big on the show is beautiful! I just don't know how she endured the Paris winter with just these little clothes, lol.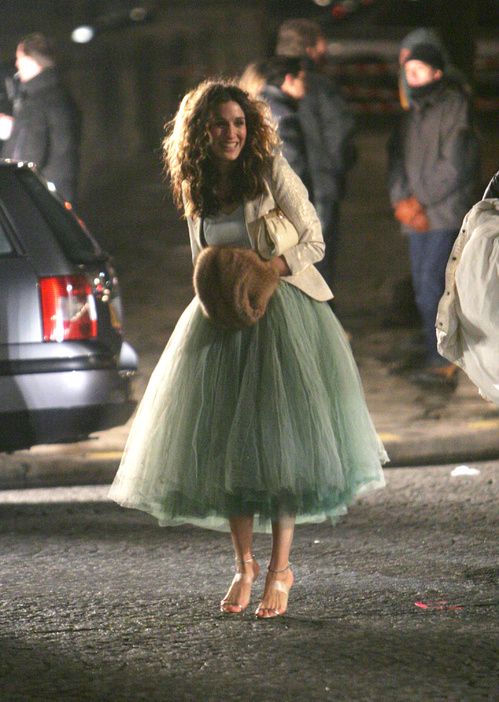 But my favorite from Paris is this long Versace, with which she waits for the Russian Alexander who arrives super late. But the outfit was devastating. A perfect princess moment. Legend has it that he is one of Patricia Field's favorites.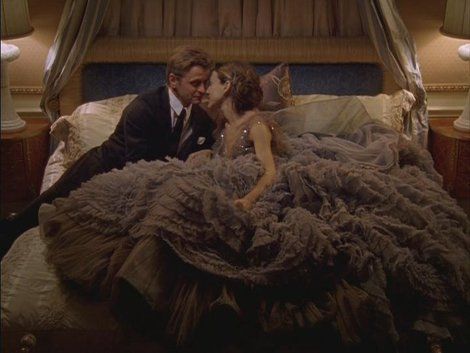 And in the movies…
In the first movie, Carrie appeared in this simple and beautiful white dress. It was from Halston Heritage. And she complemented it with a Christian Louboutin shoe and a Chanel bag, of course.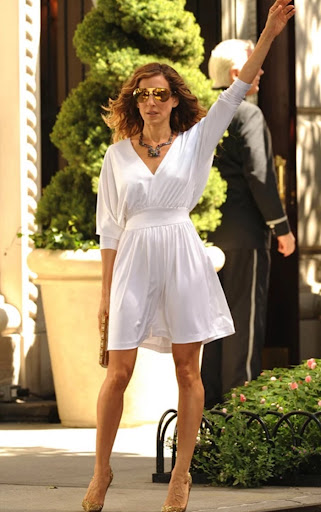 What is the best outfit to go to the desert? How about this beautiful Halston Heritage that Carrie wore in the second film on her trip to Abu-Dhabi. Beautiful!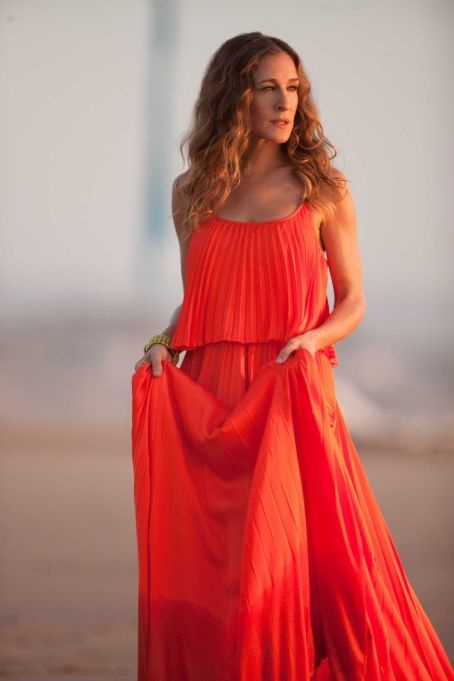 Eliane Munhoz
To learn more about movies and series, visit blogdehollywood.com.br
The post My 10 Unforgettable Carrie Bradshaw Looks appeared first on ADNEWS.