Thank you for reading this post, don't forget to subscribe!
I admire filmmakers who are true to a style—the kind where you see the movie and you already know it's his. This is the case of Woody Allen, Martin Scorsese, Alfred Hitchcock, M. Night Shyamalan (except for a few missteps). And so is Jordan Peele. He's had two big hits with Run! e We (my favorite so far). And also with the series Beyond imagination (available on Prime Video). Now, another one of his mystery movies is hitting theaters. Premieres this Thursday in cinemas No! Do not look!. It's a strange mixture of horror, science fiction and westerns.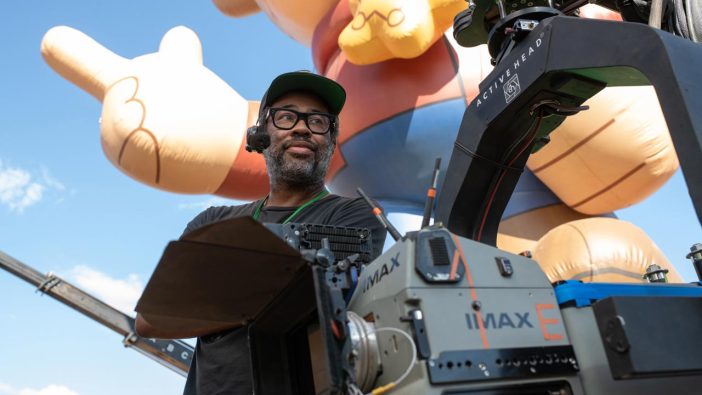 Some bizarre things start to happen in a town in the middle of the California desert. In one of them, the brothers made by Keke Palmer and Daniel Kaluuya, lost their father. They own a horse ranch and are neighbors with a wild west-inspired amusement park owned by a former child celebrity (Steven Yeun). But more and more strange things begin to happen in the place. And that will put everyone out there at risk.
What did I think of the movie?
The movie starts with a bloodied monkey, which in itself is strange. The monkey will appear other times in the story, but in fact its appearance – at least for me – was kind of meaningless. Maybe it's a message of don't mess with what you don't know… But anyway, No! Do not look it is efficient production. It scares, disgusts, and has several suspenseful moments. Not only that, it will also provoke some laughs. And, of course, honoring Hollywood and the black presence in the industry.
It is difficult to analyze the film without going into detail. just that No! Do not look It's that kind of story that the less you know, the better. A cinematic experience "in the veins", lol. However, it is possible to talk about the director's various inspirations/influences. Since Attack of the Cursed Worms, Close Encounters of the Third Kindpassing through End of Times (By the way, the film has a certain Shyamalan vibe). and even from One for God, One for the Devilwhich even gets a tribute with a poster on a wall.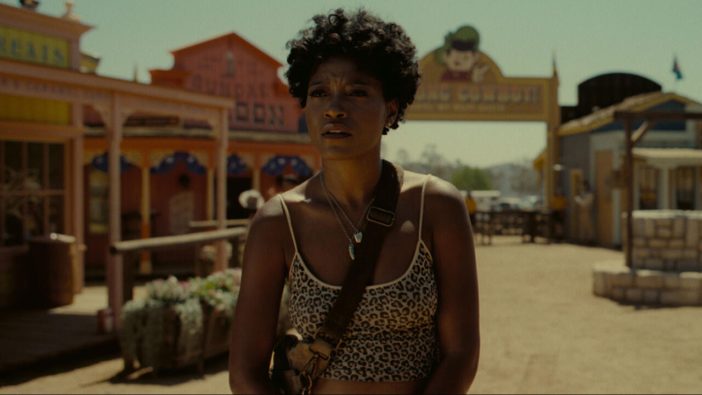 But, it must be made clear that the film takes time to start to gear. And this is even more evident with the extreme performances of Keke Palmer and Daniel Kaluuya. In fact, for me, with the exception of Judas and the Black Messiah, he is always limited. A nice surprise was Brandon Perea (from The OA) as the seller Angel. But the film also has several very special appearances. '80s TV star Donna Mills, Osgood Perkins, and Keith David from John Carpenter's horror films. There is also a little scene with Barbie Ferreira, known to everyone from Euphoria. That alone is a major attraction.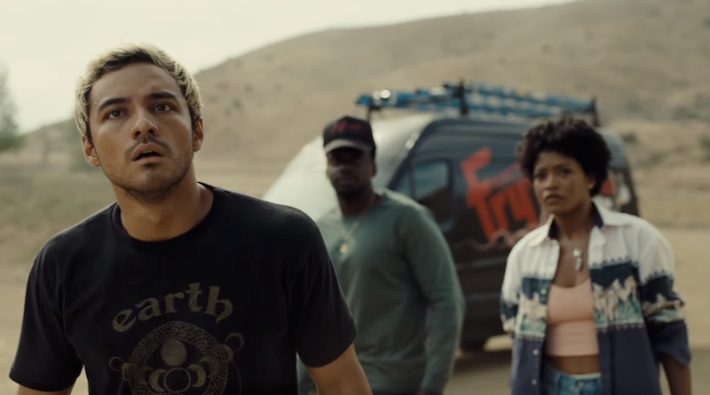 Eliane Munhoz
To learn more about movies and series, visit blogdehollywood.com.br
The post No! Don't Look is the new Jordan Peele mystery that hits theaters appeared first on DNEWS.